jarek miszczak
about: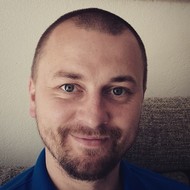 I'm a researcher at the Institute of Theoretical and Applied Informatics, Polish Academy of Sciences. I work on quantum information theory and programming languages.
events:
See also past events.
recent publications:
A. Glos, J.A. Miszczak, M. Ostaszewski, Limiting properties of stochastic quantum walks on directed graphs, J Phys. A: Math. Theor. (2017)
A. Glos, J.A. Miszczak, The role of quantum correlations in Cop and Robber game, Quantum Stud.: Math. Found. (2017), DOI: 10.1007/s40509-017-0148-4 arXiv:1702.07932 (2017).
G. Sergioli, E. Santucci, L. Didaci, J.A. Miszczak, R. Giuntini, A quantum-inspired version of the nearest mean classifier, Soft Computing (2017), DOI: 10.1007/s00500-016-2478-2 arXiv:1603.00173
Z. Puchała, J.A. Miszczak, Symbolic integration with respect to the Haar measure on the unitary group, Bull. Pol. Acad. Sci.-Tech. Sci, Vol. 65, No. 1 (2017), pp. 21. DOI:10.1515/bpasts-2017-0003 arXiv:1109.4244
See also full list of my publications including and info about my book High-level Structures for Quantum Computing. There are also some talks I gave and some of my notes and reports in Polish.
teaching:
Nature Inspired Computing (in Polish), Department of Applied Mathematics, Silesian University of Technology.
editing:
I serve as a managing editor for Theoretical and Applied Informatics, open acces journal publishing results in the full scope of computer science.
research projects:
students supervision:
completed grants:
projects:
past projects:
random quotation:
The logical picture of the facts is the thought.
– Ludwig Wittgenstein
my links:
my photos:
© 2005-2017 J.A. Miszczak
Last modification: 12/12/2017